We believe that customer and employee experiences are so important, that we have changed our name!
Customer Service Experts (CSE) is pleased to announce the launch of our new brand name, CXE. Rooted in the industry abbreviation for customer experience – CX – our new name further entrusts CXE to our vision of helping clients create employee and customer experiences that boost employee engagement, spark customer delight and ultimately drive organizational success. C connects the Customer. E connects the Employee. X unites the Experience between the two.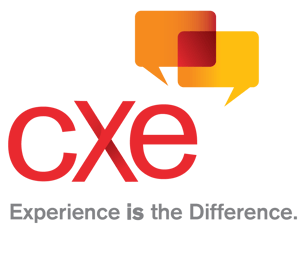 The COVID-19 crisis has accelerated the need to strengthen relationships with employees and customers by focusing on experiences. As we work with clients to redefine the service landscape in our new normal, creating engaging experiences for employees, and memorable, differentiated experiences for customers will be the road map towards excellence.
Since 1993, we have been entrusted to develop employee-centric customer experience programs through a systematic, inside-out approach. We are pleased to continue to offer the full range of services you have come to count on from CXE including:
developing CX strategy
service standards development
customized front line and supervisory training
performance measurement (mystery shopping)
rewards and recognition programs
In addition, CXE will be launching a new suite of services spanning all four of our product areas, including CXE Connect Web based training, advanced CX eVIEW measurement capabilities, performance coaching tools and innovative rewards programs.
In support of our new brand we have updated our visual identity and launched a new website.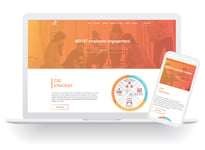 We invite you to reach out and learn more about CXE and how our expertise can elevate your employee and customer experiences.