Collect Data. Measure Results. Improve the Experience.
Connecting Service to Results
CXE connects mystery shopping with performance management to create organizational, team and individual accountabilities. Aligning service measurement with an organization's service culture standards and behaviors builds an employee-centric measurement framework rooted in consistency while clearly outlining employee accountabilities. When implemented alongside our suite of training and recognition & appreciation programs, performance measurement establishes a framework for service culture transformation that helps to identify needs and harness untapped opportunities towards CX excellence.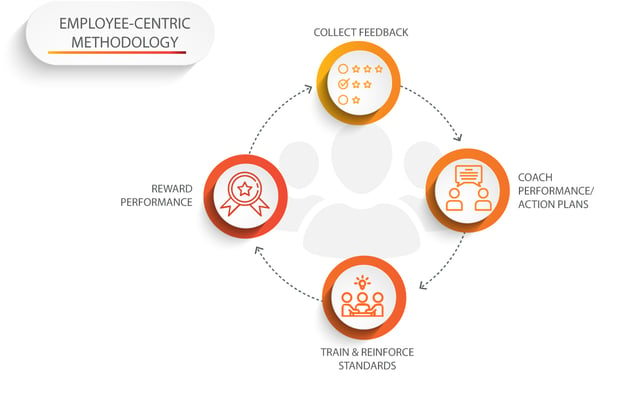 Meet CXEView™, Performance Measurement Made Easy.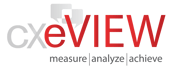 CXE's measurement platform and database support CX with expert results, timely scheduling and robust reporting. Through our customizable reporting suite CXEView™, CXE efficiently supplies data that is secure, accurate, reliable and actionable. The result is a streamlined and user-friendly measurement process which informs strategy and enables continuous improvement.
Regular measurement and on-demand reporting keep a program focused. Simple and easy to use, CXEView™ presents viewing and reporting methods that best fit the unique needs of each organization. Customizable dashboards provide an at-a-glance view of trends and overall insights. A multi-report function allows for a deep analysis to uncover opportunities for improvement and target CX training needs. CXEView™ can be accessed on any mobile device.
Evaluation and data alone will not transform your service culture.
Mystery shops, when paired with performance coaching, provide an opportunity to develop leaders and improve employee performance with strategic actions. Mystery shops deliver actionable data to improve service delivery and recognize and appreciate employee achievement.
Measurement Products & Services:


Reporting Methods:

How can we measure/evaluate our organization's CX?
The key to measuring an organization's CX is establishing unique KPIs for each touchpoint of the customer journey and identifying the right evaluation metrics. CXE's evaluation and measurement strategies incorporate or align with CSAT (customer satisfaction surveys), NPS (Net Promotor Score), market research and other widely used CX measurement tools in order to deliver data that is accurate and actionable.

"Real-time data means real-time responses. When you receive customer feedback, you need to be able to quickly analyze and understand what that feedback means, and how to use it to positively impact your CX." – Eileen Wirz, Director, CX Measurement Operations & Quality Assurance