Cultivating CX Skills and Knowledge.
In an increasingly competitive world, organizations with the winning edge have the best-trained and highly skilled staff. A strong service culture must be supported by an environment that fosters learning and professional growth. CX training not only scales up individual abilities, but it strengthens teams and creates a unified culture committed to the customer experience.
Custom Learning & Development
CXE specializes in the design and delivery of customized, interactive coaching and training that positively influences behavior, and ultimately performance. We work with clients to create an immersive, experiential learning program in which participants can practice new skills and receive feedback to ensure they are well poised to deliver the desired customer experiences. The CXE approach to learning leads to increased effectiveness, sustainability, and reinforcement of new skills - as well as alignment between learning development and business outcomes. The result is a transformative evolution that feeds CX goals.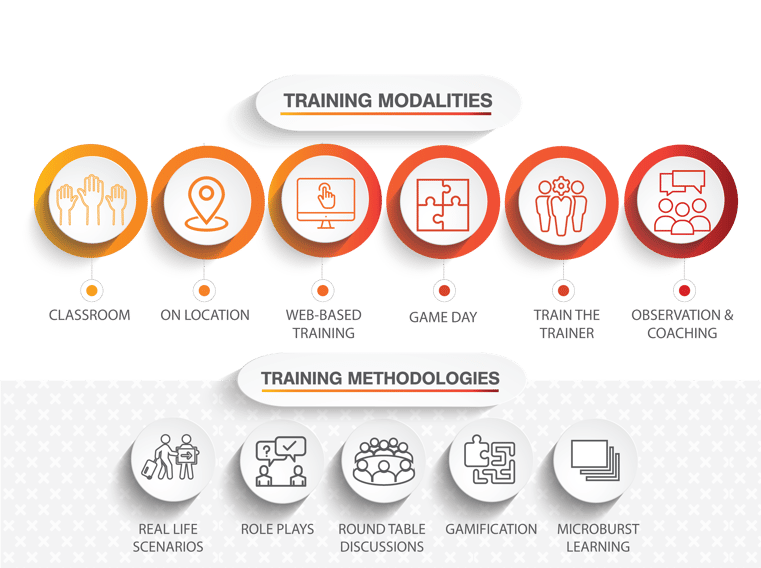 Custom Instructional Design
CXE has extensive experience developing and implementing training programs across all-levels of an organization in a variety of sectors. Our unique instructional design approach results in a structured process which successfully transfers learning back to the workplace after the participant leaves the training session. CXE employs adult-learning principles in every engagement by creating a participant-centered, rather than teacher-directed, environment. Our approach includes:
• Utilizing a process which helps participants successfully transfer learning back to the workplace
• Interactive facilitation methods targeted with personalized activities promoting increased retention of information
• Participant-centered workshops to enable each participant to gain control of the learning experience and share knowledge through peer collaboration and group discussions
• Popular training options include Customer Experience Training, Communication Skills Training, Service Recovery, Everything Everything DiSC®, ExpertConnect© Train the Trainer.
Team of Certified Expert Practitioners
CXE brings decades of hands-on training experience to every engagement. As a member of ATD (Association for Talent Development), the world's leading association of workplace learning and performance professionals, we have direct access to a world-class community of innovative learning practices.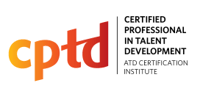 Under the leadership of Patty Thompson, a Certified Professional in Talent Development, with ATD, CXE ensures best-in-class industry practices in curriculum development, instructional design and facilitation techniques. This advanced-level program covers the entire process of training delivery, including assessment, preparation, creating a positive learning environment, and facilitating and evaluating learning.
Collaborative Trainer Selection Process

When it comes to finding the right trainer, we understand that it is not a "one size fits all," scenario. CXE works with each client to understand their diverse set of requirements in order to select the right trainer for their specific audience. Our "Build-Your-Own" Training approach is a client-led trainer selection process in which clients can audition and screen CXE trainers and facilitators to ensure the best fit.