Customer Service Experts will be attending AAAE/ACI-NA's Airport Customer Experience Symposium in Chicago next week, March 4-7, 2019. In addition to exhibiting with a tabletop display, we will be moderating the below session about Airport Employee Engagement and Rewards and Recognition:
Engaged Employees Lead to a Successful Organizational Marriage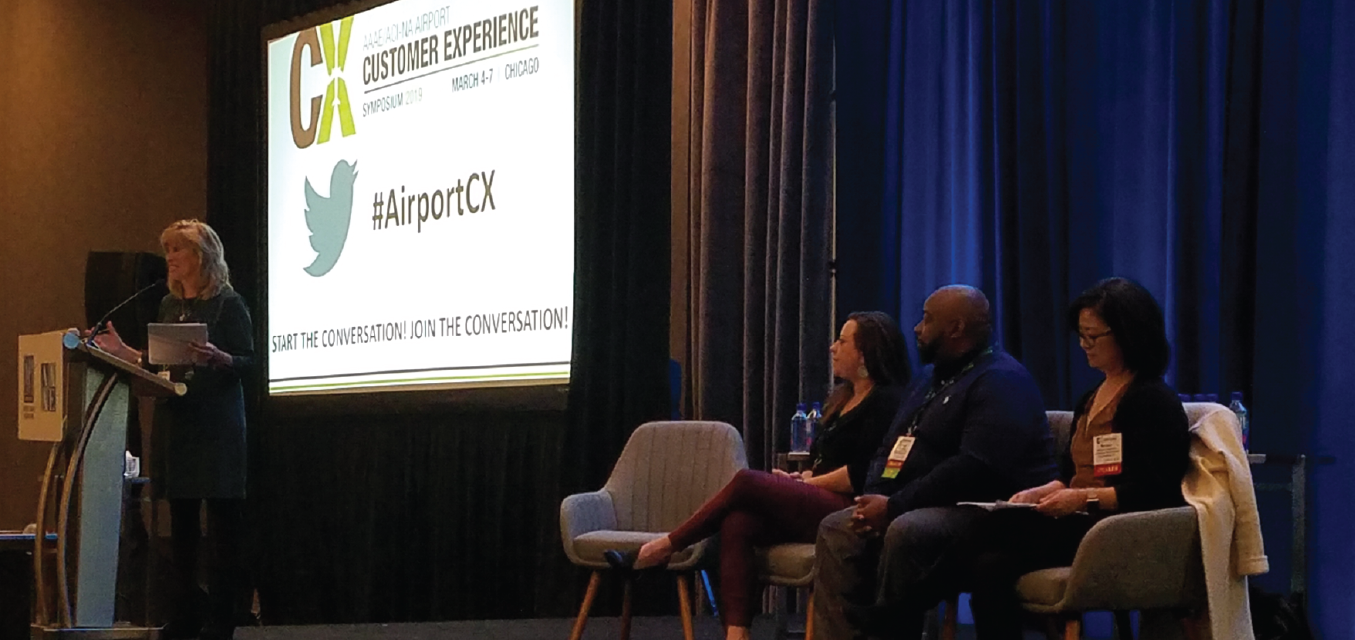 Engaged employees have positive attitudes toward their organizations and its values. They become advocates for the organization and take pride in what they do. Hear how airports have utilized rewards and recognition to drive engagement with employees and volunteers and how this leads to increased productivity and workplace satisfaction.
Patty Thompson, CPLP | Moderator Vice President of CX Strategy and Learning Development, Customer Service Experts

During her career at CSE, Patty has provided customized, multi-faceted service improvement programs focusing on creating a service culture, establishing service principles, impacting sales and the customer experience for CSE clients. Patty leads CX Strategy & Product Development is responsible for overseeing the successful design and implementation service culture strategies, learning and development programming and new product development for CSE.

Barbara Yamamoto | Speaker Chief Guest Experience Officer, Los Angeles World Airports

As Chief Experience Officer for Los Angeles World Airports (LAWA), Barbara Yamamoto leads a customer service culture change that fosters a hospitality mindset and an exceptional guest experience ethic amongst all who work and do business at Los Angeles International Airport (LAX). With the goal of creating "LAXceptional Xperiences", Yamamoto and the LAX team strive to make guest visits efficient, hospitable and memorable by providing world-class facilities and services that showcase the ambiance and excitement of Los Angeles and the lifestyle of sunny Southern California.

Garfield Webbe | Speaker Guest Experience Supervisor, Broward County Aviation Department For Lauderdale-Hollywood International Airport

Garfield is responsible for managing the customer service staff who work within the Federal Inspection Services facilities. Garfield has an associate degree in Business Administration and a bachelor degree in Supervision and Management. He is currently working towards an Executive MBA at Florida Atlantic University. Garfield celebrated 10 years with FLL in February, and was promoted to Guest Experience Supervisor in 2017.

Jana Kuner | Speaker Public Relations Manager, Huntsville International Airport

Jana Kuner is the Public Relations & Customer Service Manager at the Port of Huntsville/ Huntsville Madison County Airport Authority. She is responsible for public relations, customer service, advertising, digital media and events for the Port's operating entities: Huntsville International Airport, the International Intermodal Center, and Jetplex Industrial Park. She holds a Bachelor of Arts in Communications from Jacksonville State University and has worked in Marketing & Public Relations across the southeast for over twenty years.