Working in and around airports, we have seen a recent rise in the interest of major airports to improve their passenger, or traveler, experience.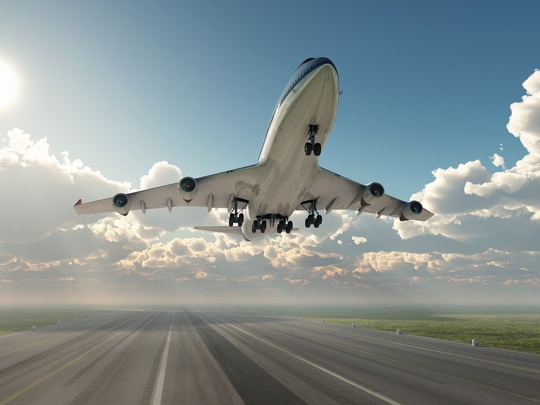 It is hard to say what percentage of airports currently have a formal customer service program, yet it is safe to say that many medium sized and majors are now getting on board.
Airport customer service programs are defined by structured activity that improves the service delivery from the airport in general, including its services, concessions and processes. Many might think, "Why spend resources implementing an airport customer service program when passengers are held captive to the nearest airport anyway?" There are three major reasons to offer a better experience at your airport:
Passengers do have a choice. They have a choice in how much they engage with the services in your airport. They have a choice in connecting flights and sometimes, in competing airports within a region for outbound or inbound flights.
Increased service= increased sales. Many of the services and concessions in the airport rely on profits to survive. By offering increased customer service, many organizations will reap the reward and passengers will benefit. Making life better for everyone!
It is the right thing to do. It is basic to want to treat people well and wanting to be treated well. If you are going to funnel thousands of people through the security checkpoint anyway; you might as well do it with a smile on your face.
Developers, airport authorities, and concessionaires alike are realizing the benefits of delivering exceptional customer service to their travelers. Miami International Airport and San Francisco International Airport both have formal airport customer service programs. Here is what they had to say:
Chris Birch, Director Guest Experience San Francisco International Airport
"After taking a long look at the quality of our service overall, we realized that while our airport is well-known, we didn't have a unique guest service identity. Furthermore, while each tenant strives to provide exceptional service, we were missing out on the opportunity to come together to learn about our customers, their anxieties, expectations, and the most effective ways to connect with them. Raising the level and quality of customer engagement across the Airport has been beneficial to everyone."
Leo Fernandez, General Manager, Miami International Airport
"Miami International Airport (MIA) set out in 2012 to develop an airport wide customer service program for concessions. The goal for this program was to instill a customer service philosophy into the Airport's culture and provide value to the Airport's passengers, concessionaires and employees by improving the overall passenger experience. Additional benefits of the development of a unique airport wide customer service program also included increasing concessions revenue and developing the skills of the concessions employees at a professional and personal level. In addition, this airport-wide customer service platform has improved passenger engagement skills; and resulted in the consistent delivery of great customer service to MIA travelers. Customer service standards have been set through effective concessions employee training to further support the customer service efforts and foster ongoing learning and application of the program."
If you have thought about implementing a customer service improvement program at your airport, but haven't yet put the wheels in motion, take a look at our Sample Airport Customer Experience Program!
Also, check out these resoources to help you get your wheels moving...