AIRPORT CONCESSIONS
CSE partners with over 100 airport projects in North America and is considered the LEADER in service development for airports.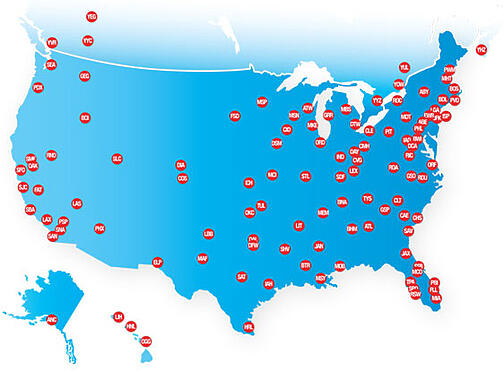 Experience
CSE began working within the airport concessions industry during the early years of development. We launched an industry-first, innovative service development program at Reagan National Airport in 2000.
We deliver, design and create customized programs aimed at enhancing the employee and customer experience within airports. Our acumen, experience and results driven culture provides our clients with performance measurement and employee development initiatives that are unmatched within the airport retail business.
CSE works within diverse airport dynamics and demographics in over 100 locations. This cultural awareness enables our team to design and implement well received, leading edge programs that address the unique needs of airport authorities, brands, and passengers including:
Customized, branded approach uniting all employees to serve a larger purpose within the airport community
Preparing concessionaires to perform in the airport environment to act as ambassadors while delivering service that is consistent with expectations
Fostering a community among the stakeholders within each project
Measuring the passenger experience through various research and feedback methods
Approach
Our programs have proven to be the foundation for continued innovation within each airport program. This development continuum builds customer loyalty and generates increased profitability for client partners.
Products & Services
Effective solutions that CSE provides in the airport retail environment include: