Halloween is a time for tricks and treats, and if you're lucky enough to be traveling on October 31st, you might find a little bit of both as you make your way through the airport. From ticket counters to information desks, airport employees are getting into the spirit of this spooky, zany holiday!
Here at CSE, we like to get in the spirit, too. We stir up some Halloween fun with an annual costume contest, where the competition has gotten seriously scary over the years! We gather together for a ghoulish lunch to announce the winners and hand out coveted awards.
From our team to yours, we wish you a frightful, fabulous Halloween!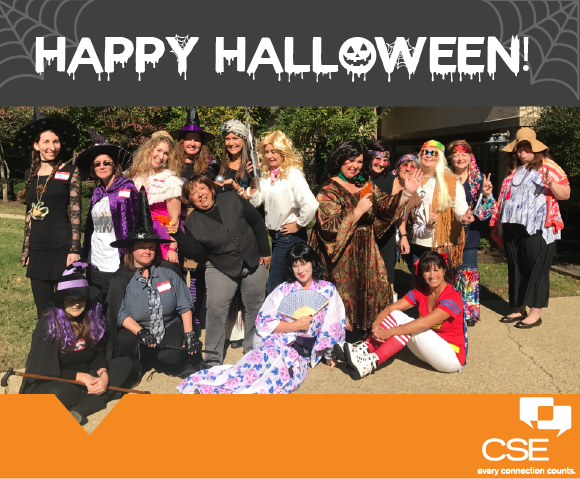 For the first year ever, CSE has 100% participation in annual costume party!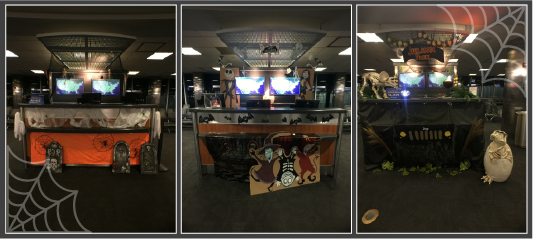 Southwest ticket counters at CSE's local airport, BWI, show their Halloween spirit!
[Photo Credit: Caitlin Steinbach Locke]
More Halloween celebrations at the airport: