Mystery Shopping Projects: Types & Locations
CSE's clients range dramatically! From national chain retail to airport concessions, we aim to help everyone improve their service with mystery shopping.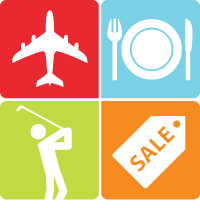 What types of mystery shopping projects does CSE have available?
Our target markets include a wide range of clients from all over the country: airport concessions, restaurants, retail, financial services and recreation and destination. With this range, mystery shoppers can always find the perfect project for them. Our clients want to receive their data from mystery shoppers in several different ways to encompass the full customer experience, including:
In-Person Mystery Shops
These shops take place in person and this allows for an all-around physical experience at a location. We work in a variety of industries, including financial services, restaurants, retail, airport concessions, and recreational clients from around the country! For example, a few of our current projects are located in casinos, malls, airports, golf courses, and museums.
Phone Call Mystery Shops
Phone calls are still a big part of a customer's experience with a company, and sometimes their very first experience with a company! Our clients want to evaluate their customer service representative's interactions. These calls are great for shoppers who don't have a lot of time to visit an onsite location, since a shopper can perform the project without leaving home!
In-Person Mystery Shopping Lists
Some mystery shops are in a central location and are best mystery shopped as a list for one shopper. These lists allow for shoppers to do many shops at one time and are performed in one session by a shopper. Lists of shops are typically 8-10 shops and involve airport concessions and can involve shopping in an airport concourse post security or pre security.
Onsite and phone call hybrid mystery shops
These types of mystery shops ask shoppers to make a specific reservation before heading on site. Shoppers evaluate both experiences.
Website Mystery Shops
In this day and age, everything is online! Clients want to gain insight on how customers are navigating their website. Website services provided online can have a huge impact on a company. This type of evaluation is soon to come to CSE!
Where are CSE mystery shopping projects located? CSE works with clients nationwide in a variety of industries. We mystery shop in over 70 airports—this allows mystery shoppers the opportunity to make some extra money by mystery shopping in the terminal!
Once you apply as a mystery shopper for CSE, you can search for jobs in eView® by entering your zip code and viewing the available mystery shopping jobs nearby on a map. Some phone call mystery shops can be done from anywhere.
Our client base is ever expanding. If we're not mystery shopping a location near you today, we could be tomorrow!