Mystery Shopping Alerts & Precautions
Customer Service Experts, Inc. (CSE) is a legitimate mystery shopping company, providing measurement services for our clients nationwide.
CSE has been a leader in the mystery shopping industry for almost 20 years and are active members of the MSPA (Mystery Shopping Providers Association).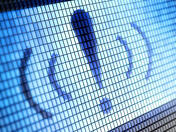 Unfortunately for our company, and mystery shopping companies around the globe, there are people trying to exploit the mystery shopping business. Here we'll keep you up to date on current alerts or precautions you need to be aware of in the mystery shopping industry, as well as for CSE.
Current Alerts:
CHECK SCAM: For some time an individual, or group of individuals is posing as "Customer Service Experts" and sending substantial checks in the mail to people.
We, Customer Service Experts, Inc., are NOT sending out these letters or checks. They are using our company name without our permission. We have received reports that the letter asks you to cash the check, and then send them a fee for "providing you with work." These scammers contact people via email, craigslist, or direct mail. CSE would not ask for potential shoppers to email or mail their personal financial information. We do not know how these individuals obtain your information and we apologize for any inconvenience. This activity hurts many people, and we are upset that our name is being used to conduct these deceitful scams.
WHAT DO I DO IF I RECEIVE A LETTER/CHECK LIKE THIS? If you or someone you know receives a letter/check from these individuals, DO NOT try to deposit or cash the check. Instead, please contact the FBI and Internet Crime Complaint Center about this scam. The FBI has asked CSE to request that anyone receiving these checks or corresponding with these individuals to visit www.IC3.gov and file a complaint to assist in their investigation in this ongoing scam. If contacted by the scammers, hold onto any documentation (emails and checks) in case you're contacted for further information.
Helpful links for more information about this issue:
CSE's mystery shopper application process is all done online through a secured website where shoppers' information is never shared, and our Coordinators will only contact shoppers about open projects through email after registered. If you're interested in becoming a mystery shopper with CSE, please APPLY HERE.