The airport retail business is BIG business.
As enplanements continue to see record growth and more and more airports are positioning themselves as destination locations as opposed to a necessary evil in air travel, retailers and service providers are seizing the opportunity to capitalize on passenger spending.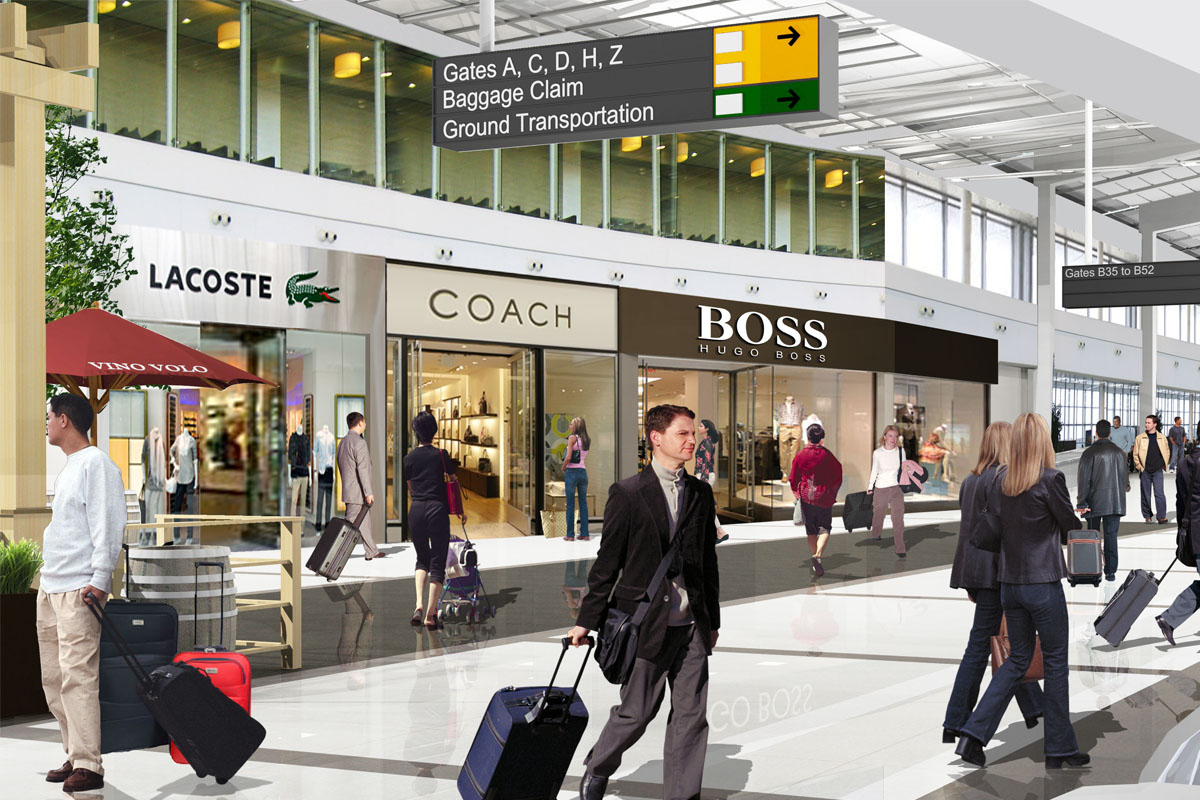 Airport Revenue News–the industry's go to publication and organization–estimates that:
"In 2013, the top airports in North America ALONE were responsible for servicing more than 700 million people traveling through airports, spending an average of 90 minutes waiting for their flights, and over $8 billion on concessions." They continue, "Billions of dollars of retail and food & beverage opportunities alone will become available in North American airports over the next five years."
How do retailers realize these opportunities? When competition for time and wallet share is fierce, how can they ensure they end up on TOP?
Savvy concession management companies and retailers have employed the use of airport consultants to help them navigate the bumpy skies of the airport retail world. The savviest of airport retail consultants know that there are distinct nuances between traditional retail in, say, a mall–and retail in the airport. It is safe to say that these are the three biggest challenges in operating a business in airport retail versus traditional retail:
Employee Pool:
Because of the airport "badging" process, complicated access (parking and shuttling), and location of airports (often outside of urban areas), the pool of willing employees is small. Retailers and airports must plan, be creative, and deliberate to overcome these challenges and offer an attractive package for employees.


Logistics:
Scheduling is often based on flight schedules. One minute you could have 100 people in your restaurant and then they all leave at once to board flights in adjacent gates. Add in a last minute gate change and you could be left over or understaffed for that flight cycle.


Governing Entities:
There are different governing entities such as port authorities, concession management companies, airlines, or city governments could run the terminal (s) your stores are in. On top of the hierarchy of authority within your brand–it gets complicated when there are various entities to which you report.
Experienced and knowledgeable airport consultants understand these challenges and use various methods to help airport retailers navigate them. Often, consultants come to the table with best practices and ideas from:
Various concepts/brands within the airport

Other airport programs and trends

Outside industry trends: to cross-utilize best practices across industries
So, if you are in the game, or thinking about getting in the game to serve airport passengers; take some advice from the experience and knowledge of an airport retail consultant. Build value in your employees and learn how to navigate–and arrive safely–to your desired destination!
LEARN MORE: