As a leader and manager you have more on your plate than you can handle. It is tempting to "put out the fires" and hope that everything else is going smoothly. You also know that customer opinion is one of the most important metrics that you need to ensure sustainability.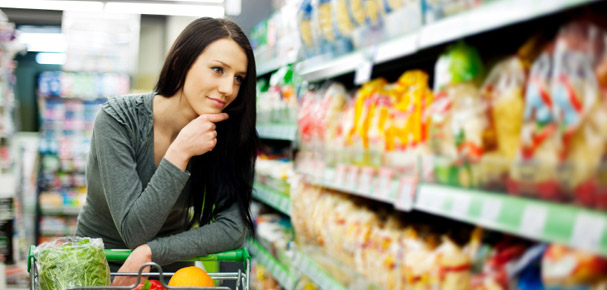 How do you know what your customers are experiencing? How do you know what is happening on the front lines, especially when you are not there? And, what is the best method to gather these metrics?
You likely hear direct complaints from your customers; and perhaps you hear compliments as well regarding the service they are receiving and the experiences they are having. How do you know if these are the norm or the exception?
There are many options when it comes to measuring your customer experience. According to reports* improving customer experience is a top strategic priority for 93% of companies. Hands down, mystery shopping is the most valuable tool to provide direct insight into your customer experience. Mystery shopping is a multi-million dollar business, touching over 4 million employees and hundreds of thousands of businesses worldwide. (*SOURCE: The State of Customer Experience, 2012)
Why is mystery shopping the recommended way to provide direct insight into your customer experience?


Here are 4 good reasons:
1. Measure against your standards.
Your mystery shopping provider company will create a measurement form that mirrors your standards of operation. This ensures that you can measure how your customer service behaviors are being executed.
2. Providing research in the present,
rather than taking a survey afterwards.
Mystery shoppers will be prepared for their visit and note each element of the experience—as it is happening! Most other forms of research ask customers to recall their experience afterwards…and naturally not all aspects will be remembered as they actually happened.
3. Objective feedback.
Mystery shoppers are contracted to provide objective feedback; there is no incentive for the shoppers to be biased. Whereas feedback solicited from customer surveys often elicits only particularly good or particularly bad experiences.
4. Includes both qualitative and quantitative measure.
Mystery shop results include scored answers to items and narrative sections so you can track your progress AND know what to do to take corrective action or provide recognition!
Mystery shopping is best when combined with other forms of measurement such as: focus groups, surveys and social media monitoring. Yet, when businesses want to gain insight into their customer experience, it is by far the most economical and valuable tool for the results it provides.
Essential resources about mystery shopping:
If you are just getting started in your research, this blog will help you to navigate the waters and answer initial questions you may have:
And, you may want to compare different forms of measurement to see which is/are the best for you! These two pieces will help you "piece" that together too!
Finally- why not experience the benefits for yourself? Download our Sample Airport Mystery Shop Form (complete with instructions) and begin to gain insights today!
For more information on the mystery shopping industry, please check out the MSPA website.