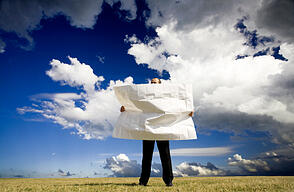 How do you engage your customers? How do you know what they experience? Do your employees operate with a focus on the customer experience, or simply to complete tasks, fill orders and turn transactions? Are your customers delighted EVERY step of the way?
Business owners, managers and leaders should be addressing these questions on a consistent basis. The answers will reveal a lot about what is going on behind the scenes in your organization to ultimately affect the customer and employee experience in a positive--or negative--way. The end goal is to identify whether experiences with your organization are:
Consistent
Efficient
Representative of your brand
Left to chance
Executed by design
As service providers, product sellers, destination locations, etc. our organizations certainly operate day in and day out according to how our customers (and employees) perceive their experience. The good news is: we have the power--and the responsibility--to deliver consistent, efficient, brand experiences that are executed by design and not left to chance.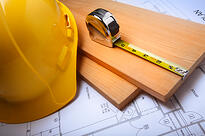 Thoughfully design your experience.
Every time a customer comes into contact (physically or virtually) with your organization is an opportunity to deliver a great brand experience. These contacts are called "touchpoints". Each and every touchpoint on the customer's journey with your organization should be purposefully and thoughtfully considered to deliver the best experience possible. For example--at The Magic Kingdom at Walt Disney World, every detail of every touchpoint is designed to enhance the guest experience. Music played in the morning is upbeat and cheerful. The intent is to cater to the guests' mood of being excited to be there and to help usher them in to start their exciting day! In the evening, the music is much slower--understanding that their guests are likely tired and some smaller guests may even be asleep in their strollers. These details are designed to enhance the guest experience...and the bottom line: slower music in the evening also encourages guests to meander through the park--and the merchandise shops--on their way out!!
Think of the myriad details on an iPhone that make it efficient, user friendly and an amazing experience. You'd better believe that Apple has thoughfully and purposefully designed not only every detail of their products, but every physical and virtual touchpoint throughout their organization, retail stores, website, etc.
I'm sure you can begin to imagine the benefits of thoughtfully designing the customer and employee experiences in YOUR organization....
So, HOW do you do this? How do you get started on designing a delightful brand experience for both customers AND employees?
That's where this simple but telling process called "eMapping" comes into play. eMapping is a service mapping process that organizations use to analyze their standards and break apart their own processes, piece by piece, to identify, analyze and ultimately IMPROVE in areas, such as:
Efficiency
Customer and employee experience
Behavior expectations
Brand support
ROI
eMapping can be performed on any level and establishes continuous improvement. Through the effective use of eMapping, your employee and customer experiences will improve--by design--as each and every touchpoint on the journey is thoughtfully considered.
At CSE, we use service maps to identify areas of opportunity and success within processes--both internal and external--with improvement as the goal. If your organization has gotten "stuck in a rut", is launching a new product or service, or is looking to "kick it up a notch", then eMapping could be just the solution for you!
How could anyone say no to these results?!
As a result of eMapping, organizations:
SOLIDIFY or CREATE their standards of behavior and operation
IMPROVE products and services
Deliver CONSISTENT customer and employee experiences
INCREASE key performance indicators such as sales, loyalty and satisfaction
If your standard operating procedures need a little TLC, consider eMapping as a great place to start!