This week we have a guest blogger, Stefanie Wills, from the Measurement Services team at CSE! She offers valuable insight on the vital role mystery shoppers play in our industry...and what they need to do to prepare for their first assignment!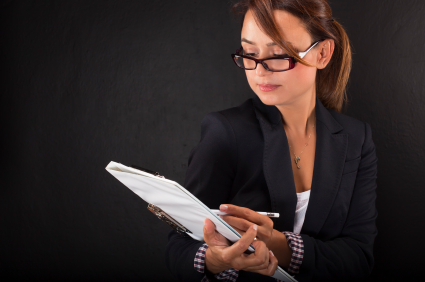 So you applied to be a mystery shopper. You may be thinking, "What exactly is my role in the mystery shopping chain?" You are the BACKBONE! Without our excellent mystery shoppers, we couldn't do what we do. We believe that each of our shoppers has what it takes to become a successful mystery shopper!
YOU APPLIED FOR A SHOP—NOW WHAT?
You decided to apply for your first assignment, eager to jump right in. Here's what happens between CSE and you:
Your CSE coordinator reviews your applications to jobs in your area and decides what jobs would be a right fit for you!
If you're assigned, you'll get an acceptance email from your coordinator within 24-48 hours.
You will accept and confirm your assignment in our reliable system, eView®.
Your coordinator will prep you with your guidelines and answer any questions you may have.
REMEMBER: YOU were chosen to complete an assignment sometimes over many other qualified applicants. Make sure you're prepped and ready to go!
LET'S DO THIS!
The day has finally come for you to do your evaluation, what's next? Performing!
You were selected out of many shoppers, and your coordinator and the client are counting on you to perform the job on your assigned date.
Review your guidelines and print necessary items to make sure you're ready for whatever may transpire during your shop!
Make it fun--you may need to do a little acting and pretending in some scenarios! Imagine you're like a secret agent reporting on your interactions and experiences.
Our timelines are tight and well-orchestrated.
We count on our mystery shoppers to fulfill their commitments and when mystery shoppers do not prep themselves for success accordingly, cancel, or don't do the shop it disrupts the shop timeline and creates a domino effect of delay.
We need reliable shoppers to perform their shop and deliver their information on time. This sets up the CSE coordinator, client service manager, and MOST IMPORTANTLY-our clients for success!
MISSION COMPLETED
So you completed your visit by phone or in person and you're feeling good! What an accomplishment! Now it's time to take that experience and put it into words.
You will report on your overall experience on your online eView® form and set your shop to completed status within 24-48 hours.
All of our mystery shops are on strict deadlines and timelines. A turnaround timeline of 5-7 business days is typical of any shop.
Once you set your first assignment into a completed status, you can breathe a sigh of relief!
The shop will start to go through the editing process, and stays on that timeline.
Keep checking back! You track your shop all the way to a finalized status and make any updates needed as requested by our vigilant editors.
The quicker we can get the client what they need, the quicker you can get what you are deserved for your fantastic evaluation-A PAYDAY.
DON'T FORGET: Each mystery shop is important because the finalized evaluation will be used for training tools for the company or service you evaluate.

IF YOU ARE PRECISE, RELIABLE, AND OBJECTIVE - WE WANT YOU!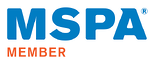 Some of you may be skeptical about mystery shopping from scams you hear in the news. With us you can relax and be worry-free! CSE has been a leader in the mystery shopping industry for close to 20 years. We have been members of the Mystery Shopping Providers Association (MSPA) since its inception and have served on the board of Directors for multiple years.
If you haven't already, apply to be a shopper for CSE today:
Learn more about mystery shopping: