---
Customer Service Experts' Annual Airport Customer Service Survey has arrived!
Each year, CSE surveys attendees of the ARN (Airport Revenue News) conference regarding their thoughts about customer service in US airports. ARN attendees include people in the know of the airport concessions industry: airport executives from small, medium and large hub airports, airport consultants, and marketing, leasing, customer service, and operations teams of some of the brands you have come to rely on as you travel through US airports (Hudson News, Dunkin' Donuts, InMotion Entertainment, etc.).
Check out the INFOGRAPHIC below to see just how the conference attendees rated airport customer service.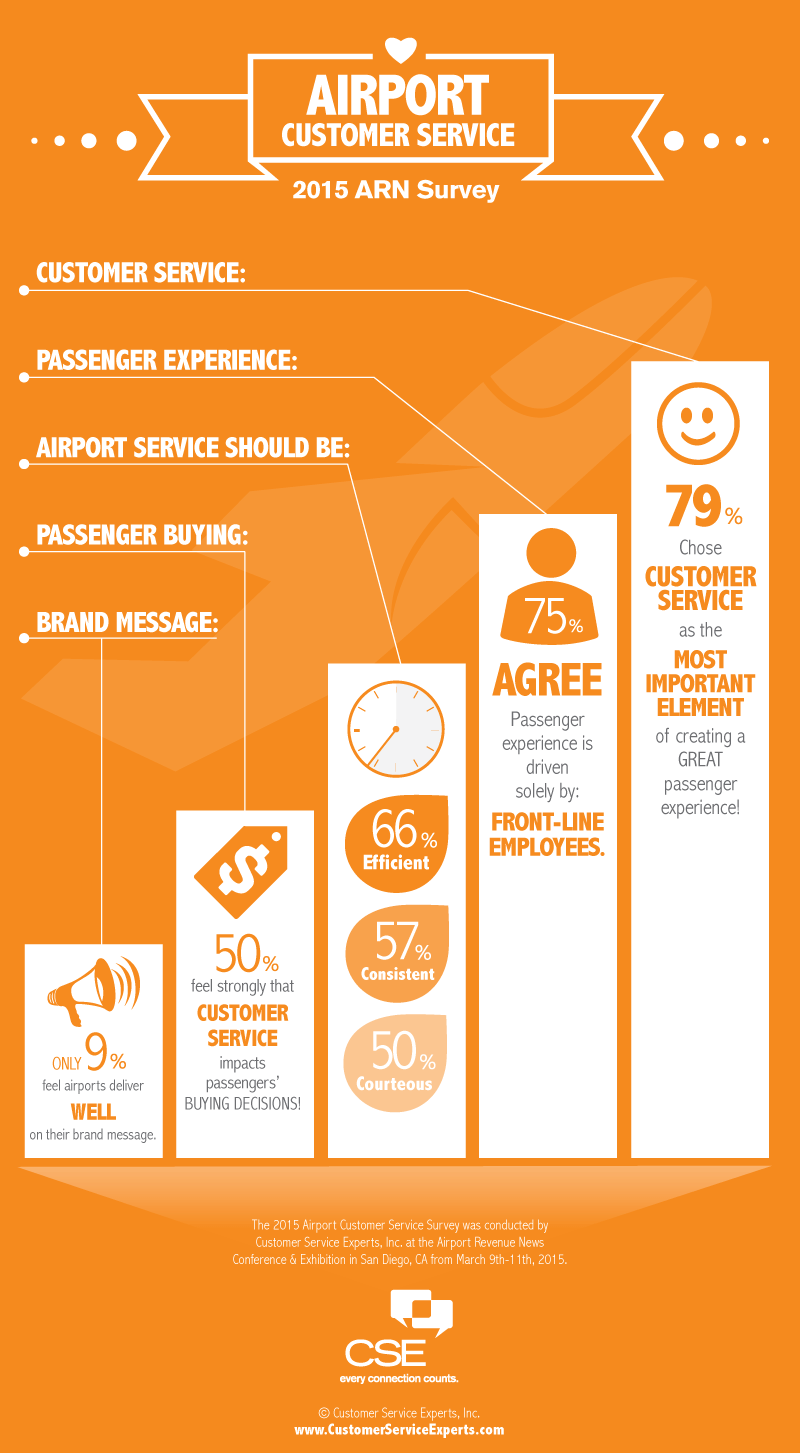 With an increasing focus on the passener experience, it is clear that there is work to be done. Airports face challenges that often other traditional retailers do not. Take staffing for instance: airport employees are subject to background screening and badging, airport logistics (such as parking, security checkpoints and shuttles), and scheduling based on ever-changing airline schedules. Yet-when you understand the formula, you can deliver consistetly great passenger experiences!
If you are interested in beginning a customer service program and don't know where to begin- download our Sample Airport Customer Service Program!
For more information on how CSE can help you improve your passenger experience, check out these resources:
---