Annapolis, MD, February 17, 2012 – Customer Service Experts, Inc. (CSE), a national service development company based in Annapolis, MD, has unveiled eC2, the firm's organizational improvement model for how businesses can strategically improve their customer service. eC2 has been introduced via CSE's upgraded website; the final step in the company's re-branding initiative.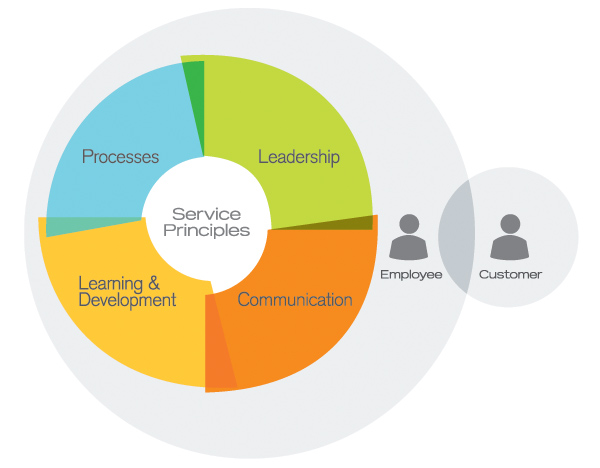 Lise D'Andrea, President and CEO of CSE, said, "Our goal with eC2 and the new website was to better inform potential clients about effective solutions to their organization's service delivery challenges. eC2 establishes that delivering consistently great service goes beyond the front line; leaders, processes, communication, learning, culture and employees all need to be aligned to the service goals. We feel that here we have achieved our goal."
CSE's new website highlights:
A new, distinct tagline, "Every Connection Counts". This defines CSE's approach and the approach that they help clients develop. It also emphasizes the concept that when it comes to service, every connection (employee, customer, vendor, etc.) is important.
The "talk bubble" logo denotes conversations that happen between employees and customers, inside and outside the organization illustrating that communication and collaboration are imperative.
Database system upgrades including increased capabilities and new dynamic technology
Much about CSE still remains the same, including their strong commitment to inspiring and supporting innovative service development with their clients and throughout their organization by being courteous, developmental, responsive and efficient.