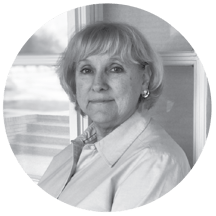 We believe that when you bring the best and brightest minds in the industry together, you not only meet, but you exceed client expectations. It's in this spirit that I am pleased to announce the appointment of Carol Fearns as Director, Field Operations and Scheduling. A key member of the CSE leadership team, Carol will help clients drive success through data-driven metrics to identify problems and help create solutions to ensure that every customer connection counts.
Carol brings over 30 years' experience in operations, people management and customer service. Recognized for her innate ability to seamlessly move between sectors and develop deep connections across all levels of an organization, Carol passionately seeks to make positive and sustainable improvements that drive profits, efficiency, productivity and customer satisfaction. Carol has worked extensively across airport and retail sectors with experience at AIRMALL with Baltimore/Washington Airport and the airport concession portfolio at Onsite Retail Group. Most recently Carol was Chief Operating Officer, ServiceMaster, where she led a strategy to expand operations while concurrently building the skills of front-line staff to support customer satisfaction. Carol has an undergraduate degree from McDaniel College (Formerly Western Maryland) and an MBA from Mount St. Mary's University.
Carol is responsible for delivering upon client contract specifications and measurement programs. Her role includes overseeing the field evaluators who support Mystery Shop programs through the completion of upwards of 5,000 evaluations each month.
Welcome aboard Carol!
In addition to Carol, CSE has also welcomed five new talented staff members to support the program management, quality review, and measurement services teams:
| | |
| --- | --- |
| Mauricio Benavides, Program Manager | Mauricio joined the CSE team as Program Manager in 2019. A member of our Client Services Team, Mauricio is our ground control for client relationships. With a laser focus on exceeding client expectations, he brings a consultative, strategic and solutions-based approach to every program. Mauricio has over 12 years' experience in customer service and program management. Prior to joining CSE he worked for The Association for Talent Development (ATD), the world's largest association dedicated to those who develop talent in organizations. Mauricio holds an AS in Business Administration from Northern Virginia Community College and is currently studying at the University of Maryland, University College. |
| Shawnté Buck, Quality Review Specialist | Shawnté joined our Client Services Team in 2019. A passion for providing excellent customer service through quality assurance, she is well suited for her role as Quality Review Specialist. Shawnté is the connection point between our large team of virtual reviewers who are part of our service evaluation program and helps to bridge relationships from evaluators to reviewers to client. Shawnté brings with her a broad experience base, including seven years in the hospitality sector with Hilton Hotels and the Salamander Resort and Spa. She has a Bachelor of Science, Marketing from Philadelphia University and completed an international marketing program with Macquarie University in Sydney, Australia. |
| Dontae Chambers, Project Coordinator | Dontae joined CSE in 2019. As a Project Coordinator with our Membership Services Team, Dontae plays an important role in supporting the delivery of our service evaluation program. Deeply committed to helping clients provide exceptional customer experiences through analytics, Dontae brings over a decade of experience across several sectors including healthcare and education. Prior to joining CSE Dontae worked as an education coordinator. |
| Trenton Hicks, Project Coordinator | Trenton joined CSE as a Project Coordinator in 2019. Part of our Member Services Team, Trenton supports shopper relationships and shopper development. Driven by excellence, he plays a key role in the delivery of our service evaluation program. Trenton brings with him 10 years' experience in the retail sector and merchandising. Trenton has a Bachelor of Science in Communication and Technology and an Associate Arts Degree in Hospitality, Travel and Tourism from the University of Phoenix. |
| Lindsay McGrath, Project Coordinator | Since 2019 Lindsay has been a valued member of our Member Services Team. Passionate about customer service, as a Project Coordinator she supports our measurement programs. Lindsay is responsible for building strong shopper relationships and supporting shopper development. Prior to joining CSE Lindsay worked as an account manager, as well as held a variety of client service positions. Lindsay has a Bachelor of Science in Business Administration from Frostburg State University. |